College admissions expert names 'Top 10 Ivy League alternatives'
Posted On January 14, 2014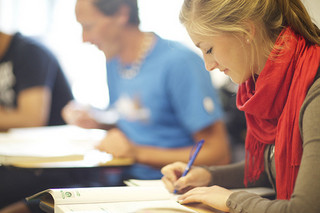 The beginning of the year marks the deadline for many college admissions applications, including the eight highly competitive Ivy League schools. Edward B. Fiske, creator of the annual college guide that bears his name, says for students who want a comparable learning experience, "the Ivies aren't the only game in town."
Fiske Guide to Colleges: Beyond the Ivies ($4.99) is a new ebook that features 10 colleges and universities the former New York Times education editor says are similar in academic excellence to Ivy League schools.
"We tend to think of the eight Ivy League colleges and universities as representing the ultimate in academic excellence, but there is a range of other schools where comparable teaching and learning is delivered in quite different cultural and institutional contexts," Fiske said. "Such schools often turn out to be a better 'fit' for lots of super-bright students who might otherwise set their sights only on the Ivies."
Schools featured in Fiske Beyond the Ivies include:
Amherst College
Duke University
Massachusetts Institute of Technology
Pomona College
Stanford University
Swarthmore College
University of Chicago
Wellesley College
Wesleyan College
Williams College
"Wellesley is the preeminent women's college in the country, and MIT the top engineering school," Fiske says. "Chicago, Duke, and Stanford are similar in size to many of the Ivies and have overlapping admissions pools. Six of the schools—Amherst, Pomona, Swarthmore, Wellesley, Wesleyan, and Williams — are liberal arts colleges that specialize in high-level learning and close relationships between students and faculty members."
For more information, visit College Countdown.
Original Source: http://blogs.gazette.com/education/2014/01/03/college-admissions-expert-names-top-10-ivy-league-alternatives/
College admissions